Ladakh Tour
Leh and Ladakh is the best and the first place comes in mind whenever we think to have a bike tour. Located in Jammu and Kashmir in Northern India, the place is covered by the Himalayas are usually known as the name "The land of high passes". Whether you are an adventure tourist or else want to explore the beauty of nature; Ladakh is the best place offers both to make your trip a memorable journey of life.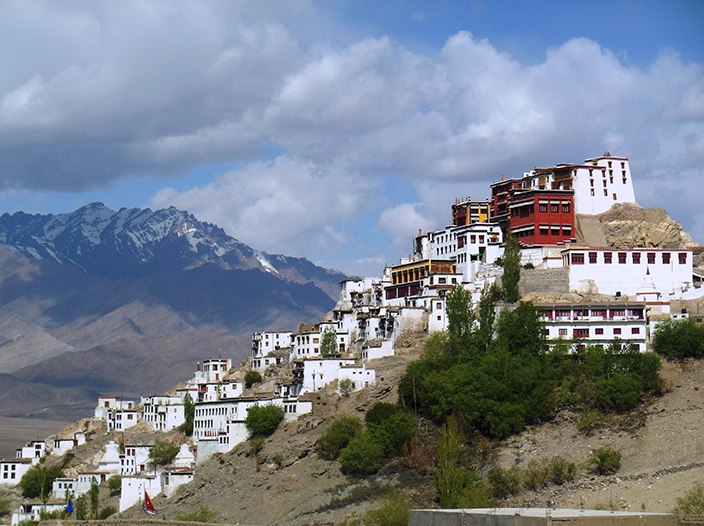 Monasteries of Ladakh
Entire valley of Leh and Ladakh are covered with monasteries and these monasteries are more than a religious hub. These monasteries are portraying the Buddhism religion and these monasteries are the best place to see the traditions and cultures of Leh and Ladakh. Many of these monasteries are world famous and name of some are Hemis Monastery, Thiksey Monastery, Diskit Monastery, Likir Monastery, Spituk Monastery, and Stakna Monastery and lots of more. We at Ladakh Mountain offers the best Leh and Ladakh tour packages to make your journey splendid by letting you see the places of Ladakh.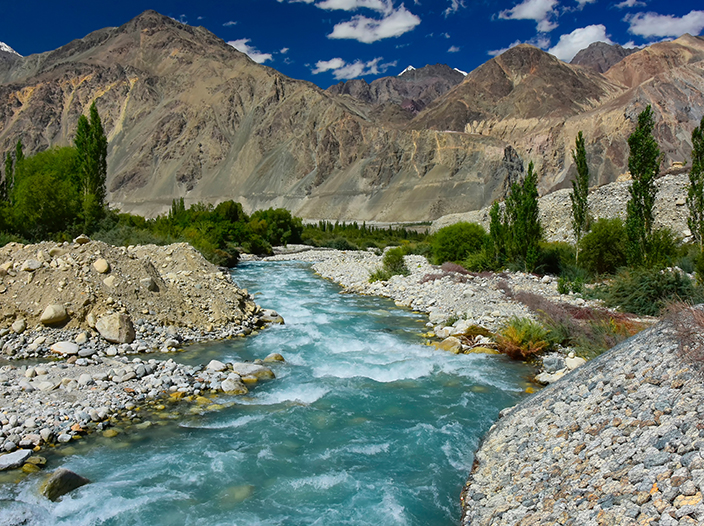 Nubra
Ladakh "The land of high passes" is filled with lots of things to offer its guests and Nubra is one of them. Nubra is one of the most famous and must see place of Nubra Valley (many calls it Nubra simply). Diskit is the capital of Nubra Valley which is around 120 KM far from Leh.
Nubra is famous for its Double Humped Bactrian Camels and the other vacation highlight is the Shyok River, a tributary of Indus River meets the Siachen River here to make an extraordinary valley and isolates Ladakh and the Karakoram ranges. The world famous Diskit monastery is also situated here.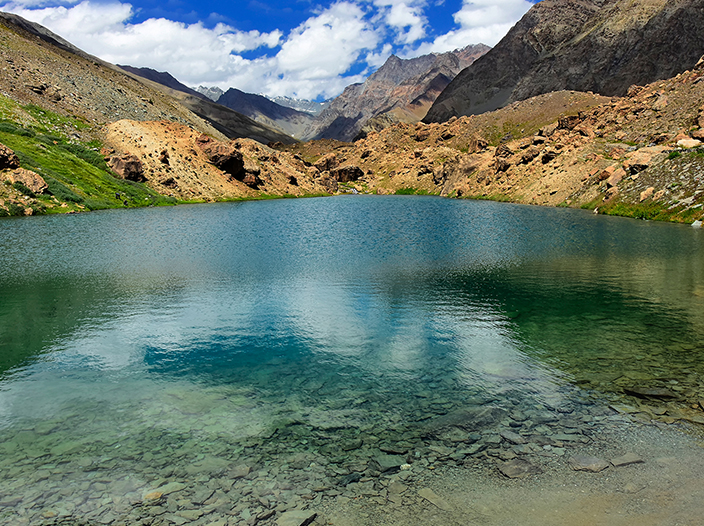 Pangong Tso Lake
Pangong Tso or Pangong Lake is a beautiful 134 Kilometer long lake situated in Himalayas at a height of 4,350 meters. Beautiful Pangong Tso is one of the biggest brackish lakes of Asia, the most amazing fact of the crystal clear blue lake is its ability to play with the sunlight to produce different colour effects such as azure to light blue to green and grey too! The 134 KM long lake broadens from India to China and is just 5 hours drive away from the Leh. Pangong Lake is also known as the "Hollow Lake" and draws an excellent image of nature's craftsmanship. Contact us to book an excellent tour of Ladakh!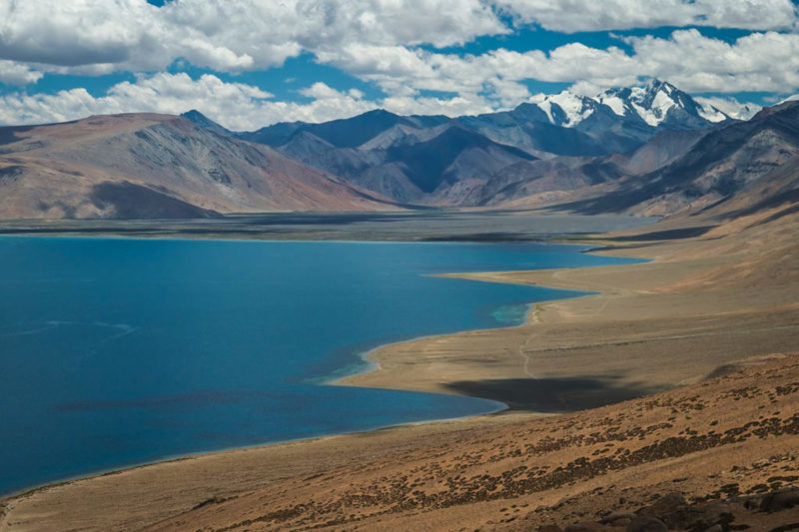 Tso Moriri Lake
Tso Moriri Lake also known as the Mountain Lake is located inside the Changtang wildlife sanctuary. The lake is 3-5 Kilometers widen and 26 Kilometers long and known as one of the most beautiful lakes of Ladakh. The high altitude lake is situated at a huge height of 4,522 m (14,836 ft) and the bro. The lake offers great scenic experience and provides great romantic feel and breathtaking environment to feel the beauty of nature. After a certain time, the place is quite harsh and in winters it's not easier to survive here. Book your tour with us to explore the lake in a descent way.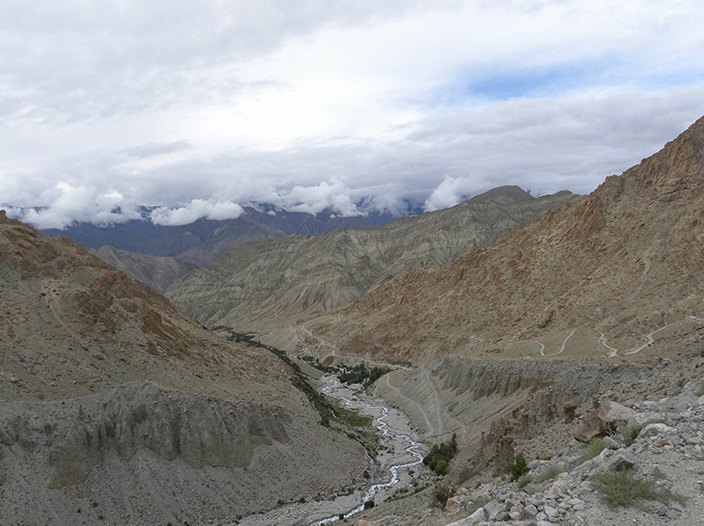 Sham Valley
Sham Valley of Ladakh is known as the "Apricot Valley" which includes some of the must see places of Ladakh such as Alchi, Likir, Basgo, Zanskar and Indus Confluence at Nimmu, Magnetic Hills and many more famous and must visit places. Sham Valley is located around 125 KMs of Leh is a renowned and easiest trek of Ladakh. You can enjoy the local and vibrant Leh Bazar and can see some of the oldest monasteries of Ladakh as well. Book your amazing Ladakh tour with us today!